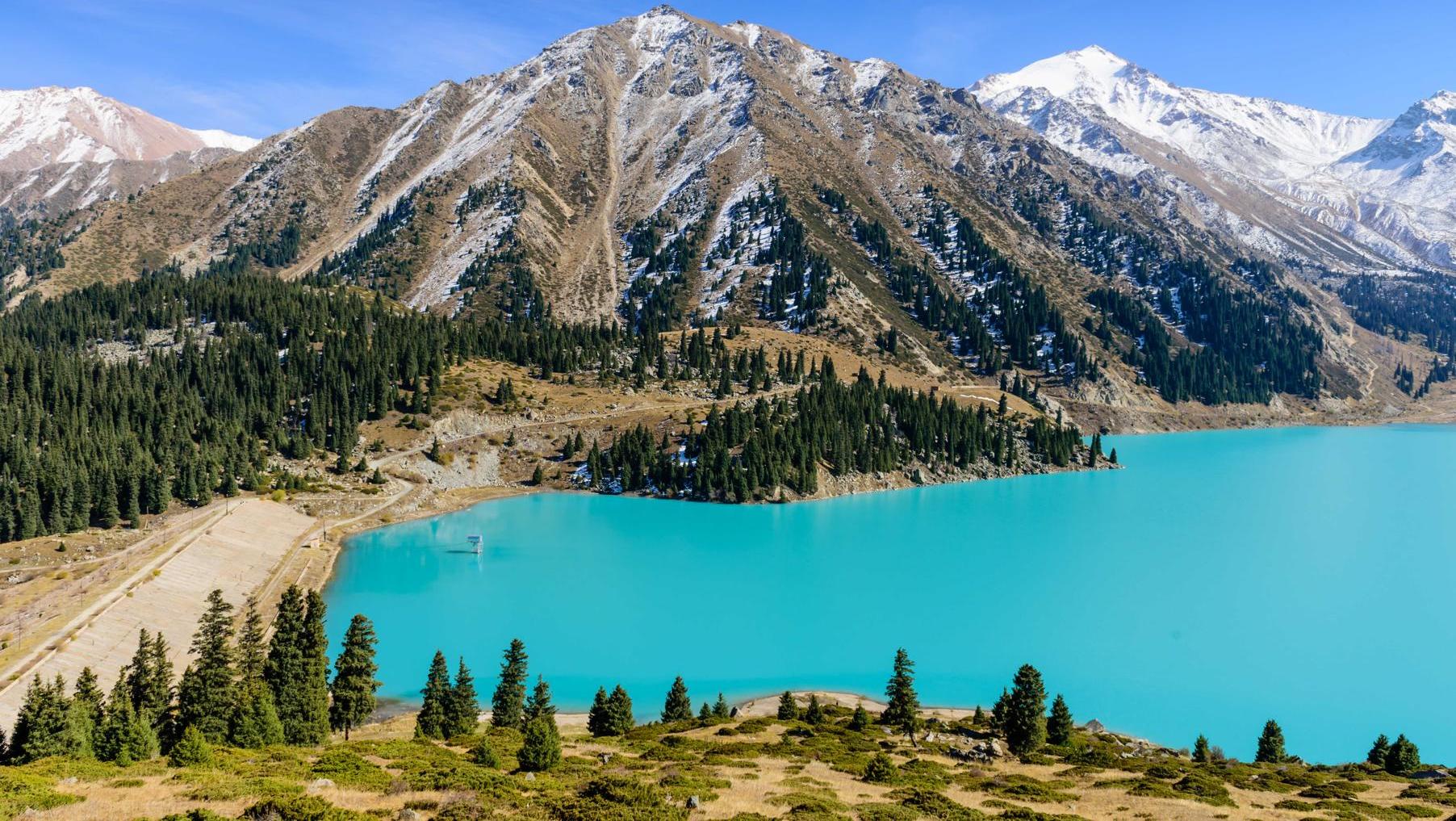 Kazakhstan, a country of Central Asia, is known for its lovely landscapes, rich culture, and vibrant cities. With its vast steppes, snow-capped mountains, and sparkling lakes, it makes for a fantastic holiday destination. To make the most of your trip, we've put together a comprehensive Kazakhstan travel guide, highlighting the best places to visit. So if you're looking for a unique and memorable holiday, look no further than this incredible Central Asian nation.
Almaty
Almaty, Kazakhstan's largest city, is the perfect place to start your holiday. Located at the foot of the Trans-Ili Alatau Mountains, this cosmopolitan city is brimming with culture and history. Be sure to explore its many museums, galleries, and theatres, or take a stroll through its leafy parks. And when it comes to nightlife, there's no shortage of bars, clubs, and restaurants to choose from.
Charyn Canyon
One of the most impressive sights in Kazakhstan is the Charyn Canyon. This naturally-formed canyon is a stunning sight to behold, with its deep ravines, towering cliffs, and otherworldly landscapes. The canyon is easily accessible from Almaty, and you can either take a guided tour or explore it independently. With its otherworldly beauty, it's certainly one of the best places to visit in Kazakhstan.
Aksu-Zhabagly Nature Reserve
For nature lovers, a visit to the Aksu-Zhabagly Nature Reserve is a must. Located in the Alatau Mountains, this reserve is home to a variety of wildlife, including brown bears, snow leopards, and golden eagles. It's also a great place to spot rare plants and endangered species. And with its lush forests, snow-capped mountains, and meandering rivers, it makes for a beautiful backdrop for any holiday.
Astana
Astana is Kazakhstan's modern capital, and it's certainly a sight to behold. This futuristic city is home to some of the world's most impressive modern architecture, including the Palace of Peace and Reconciliation and the Khan Shatyr Entertainment Center. And with its many parks, galleries, and museums, there's plenty to explore. Astana is also known for its vibrant nightlife, so don't miss out on a night out in this exciting city.
Kazakhstan National Parks
Kazakhstan is home to an abundance of national parks, all of which are worth exploring. From the sheer cliffs of Karkaraly National Park to the snow-capped mountains of Altyn-Emel National Park, you'll find plenty of spectacular sights. And if you're looking for a unique experience, be sure to visit Korgalzhyn Nature Reserve, home to some of the world's rarest birds.
Kazakhstan Lakes
Kazakhstan's many lakes make for some of the best places to visit in the country. From the crystal-clear waters of Issyk Lake to the turquoise waters of Kolsay Lakes, you'll find plenty of beautiful sights. And if you're looking for a unique experience, be sure to visit Lake Balkhash, the world's largest desert lake and one of the few that's both salty and fresh.
Kazakhstan Steppes
The steppes of Kazakhstan are a sight to behold, stretching out as far as the eye can see. Take a road trip to explore the endless grasslands and rolling hills, or explore the steppes on horseback for a unique experience. You can also explore the many archaeological sites located in the steppes, such as the ancient city of Otrar, or visit a nearby nature reserve for a chance to spot some of the country's rarest wildlife.
Kazakhstan is a country full of stunning sights and unique experiences. From its vibrant cities to its stunning landscapes, there's something for everyone. So if you're looking for a unique and unforgettable holiday, be sure to add Kazakhstan to your list of places to visit. With its rich culture and diversity, you're sure to have the trip of a lifetime./p>