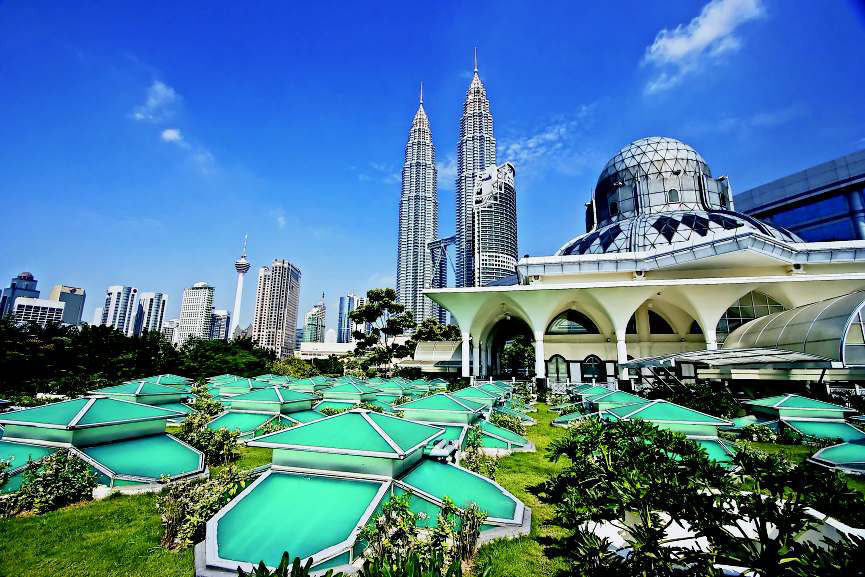 Malaysia – A Country Filled with Wonders
Malaysia is an incredibly diverse country that offers a wide range of attractions for travelers. From natural wonders to man-made marvels, Malaysia has something for everyone. With its unique culture, stunning landscapes, and friendly people, Malaysia is a great destination for anyone looking to explore a new place. Whether you're looking for a relaxing beach holiday, a jungle trekking adventure, or a cultural experience, Malaysia has it all.
Top Tourist Destinations in Malaysia
Kuala Lumpur
Kuala Lumpur, or KL, is the capital of Malaysia and the perfect place to start your journey. It's a bustling city, full of life and energy. From the iconic Petronas Twin Towers to the world-renowned Batu Caves, there's no shortage of things to explore in Kuala Lumpur. You can also find some of the best shopping and dining experiences in the world.
Langkawi
Langkawi is an archipelago of 99 islands in the Andaman Sea. It is a paradise for beach lovers, with its crystal clear waters and powdery white sand beaches. The islands are surrounded by lush rainforests, and offer plenty of opportunities for exploration. Langkawi also has some amazing attractions, including the Langkawi Cable Car and the Langkawi Sky Bridge.
Penang
Penang is a state in Malaysia located on the northwest coast of the Malay Peninsula. It is known for its delicious cuisine and vibrant culture. Penang is a great place to explore as it has some incredible historical sites and natural attractions. The capital of Penang, Georgetown, is a UNESCO World Heritage Site. Other popular attractions include the Kek Lok Si Temple and the Penang Hill.
Cameron Highlands
The Cameron Highlands is a hill station located in the northern part of Malaysia. It is the perfect place to escape the heat and humidity of the Malaysian lowlands. The Cameron Highlands offer breathtaking views of lush green hills and valleys. You can also spot some rare wildlife, such as the Malaysian tapir and the white-handed gibbon.
Tioman Island
Tioman Island is a tropical paradise located in the South China Sea. It is a perfect spot for snorkeling, diving, and other water activities. The island is surrounded by coral reefs, and you can spot a variety of marine life. You can also explore the island's many rainforests, waterfalls, and villages.
Malacca
Malacca is one of the oldest cities in Malaysia. It has a unique blend of Malaysian, Chinese, and Indian culture. Malacca is a great place to learn about Malaysia's rich history, as it is home to many historical sites and museums. The city also offers plenty of shopping and dining experiences.
Conclusion
Malaysia is a diverse and beautiful country with a lot to offer for travelers. From the bustling city of Kuala Lumpur to the tropical paradise of Tioman Island, there is something for everyone. Whether you're looking for a relaxing beach holiday, a cultural experience, or a jungle trekking adventure, Malaysia has it all. So start planning your trip and explore the best of Malaysia.